Long Term Care
The investment that you & your family will appreciate.
Long Term Care 101
Important LTC Points
Most Will Need It
The facts are in: 7 out of every 10 people will need Long Term Care at some point, according to the Department of Health & Human Resources. Where that care comes from is up to you.
It's Not Getting Any Cheaper
The median yearly cost for a Private Nursing Home Room in California in 2016 is a staggering $112,055 – and that number will almost double in the next 20 years. Chances are that without proper coverage, your family will be footing the majority of that bill- for as many years as needed. Not to mention that the longer you wait to obtain coverage, the more costly the premiums will be.
It Is Often The Most Appreciated Coverage
Long Term Care Insurance allows your family and loved ones to spend quality time with you when you need it most- while a professional gives you the care that you need.
It's Flexible
When you prepare for the future possibility of Long Term Care with adequate coverage, you have a variety of options that are available where and when you need them- ranging from At Home Care to Private Nursing Home Rooms. Also worth mentioning: many Life Insurance Policies offer a Long Term Care Rider, meaning that LTC costs are pulled from your Life Insurance face value only if you need them!
Did You Know?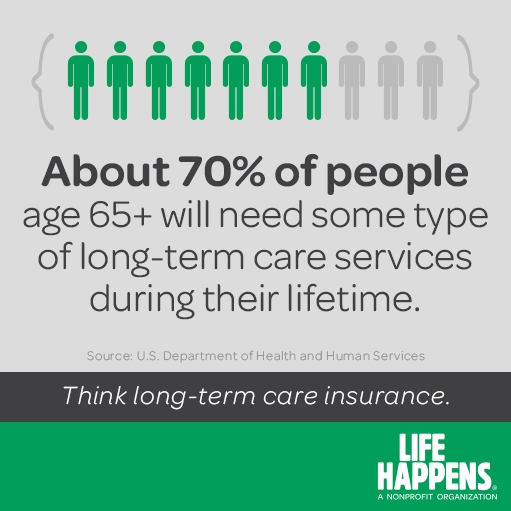 Instant Term Life Quote