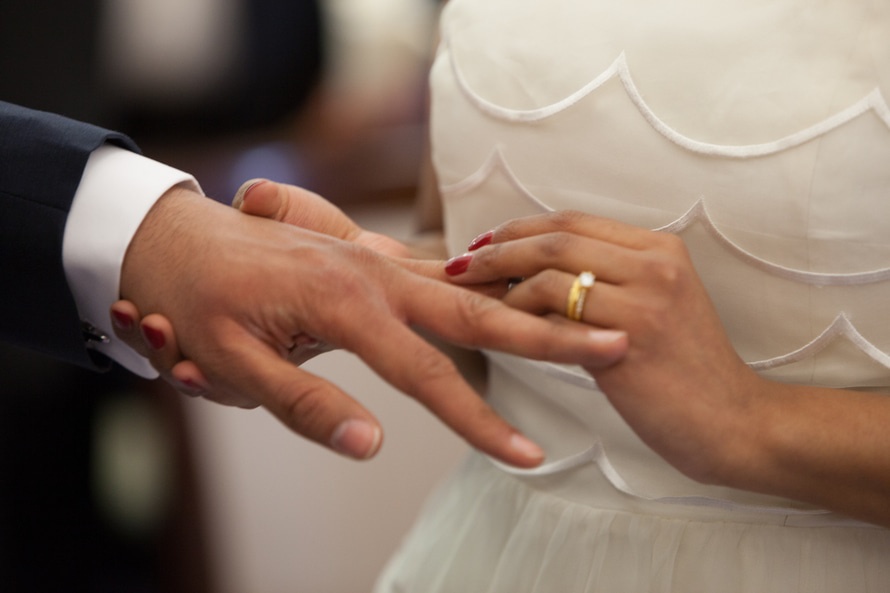 In a word… YES.
Newlywed Life Insurance is 
extremely underrated.
Let me set the scene for you.
Getting married is an exciting time for a couple, as it should be. Of course, with all the excitement, come some big decisions to make: Where to get married? How many people to invite? Who will cater the reception? These are big decisions, surely, but there are some more serious decisions to make when the time comes to tie the knot. 
No, I'm not talking about a prenuptial agreement… which, in this day and age, many couples are finally making the proactive decision to attain.  I'm talking about one thing that many couples still don't consider early on in their marriage. Life insurance. 
Life insurance is incredibly important to newlywed couples beginning to build their lives together. Couples often use their combined incomes in order to take on larger financial obligations. For example, buying a new home together that would not be affordable on only one of their incomes. According to Zillow, the median home price in Los Angeles is $580,000 and rising. In order to comfortably afford a house at that price, you would need to be earning at least $125,000 annually. Most newlyweds are not earning that much each individually, but together as a couple it would certainly be possible. 
One of the goals of a happy marriage is security for both partners. If you're a newlywed, you wouldn't want to leave your partner with a house that they could no longer afford if something happened to you, would you? Having to bury a loved one is terrible enough, but imagine being evicted from the home you shared with them at the same time. 
On top of that, funerals are expensive. According to Parting.com, the average funeral in North America is between $7,000 and $10,000. And in some states, California included, a spouse is fully responsible for all of the debts that their deceased spouse left behind. This includes personal credit card balances, car loans and more.
Life insurance gets more and more expensive the longer you wait to get coverage. Why wait, and risk eviction and a mountain of debt on yourself or your spouse? Life insurance should be one of the first serious conversations that newlyweds have as a married couple, if not before the wedding! 
Just something to keep in mind… for when you're ready.